Meet the team
PROFESSIONAL AND APPROACHABLE, ALWAYS AIMING TO PLEASE, WE HAVE A 'BEST in Business' TEAM at your service.
Howard Forge BDS
Principal Dentist 
Principal Dentist and Practice Owner, Howard studied at the University of Wales, Cardiff, graduating in 2000 with a Bachelor of Dental Surgery (BDS).  He then ran a successful practice in the UK for more than a decade before relocating to Mallorca in 2013 – lured by the promise of sunshine and sea.  With continual professional development, Howard offers general dentistry as well as a wide range of cosmetic treatments from implants to tooth whitening.  He's most happy while performing complex surgery or, if he's out of work, reeling in a large fish…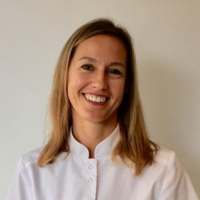 ALEKSANDRA SOSNOWSKA
Dentist 
Born in Lodz, Poland, Aleksandra worked as a dentist for many years in the capital, Warsaw, before Mallorca unexpectedly became home in 2015 (a long holiday somehow never came to an end).  Inside surgery, Aleksandra enjoys fighting cavities as well as the more aesthetic side of dentistry – especially when it results in a happy smile.  Outside work you'll find her hiking up mountains or learning how to sail – always on the lookout for a dolphin or three.
Mar Ortiz Perez
Dental Nurse 
Born in the city of Terrassa, close to Barcelona, Mar moved to Mallorca in 1994 and hasn't looked back.  She has more than 20 years experience in dentistry, eight of those on the mainland, and has proved herself to be an enormous asset to Santa Ponsa Dental Practice.  Mar loves her work, especially payday, and spends her time off trekking in the mountains, reading a good book or celebrating a goal from her favourite team – guess who!?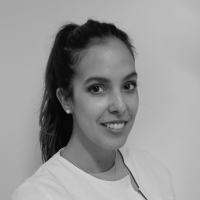 MACARENA RODRIGUEZ
Dental Hygienist
Originally from Granada on the mainland, Macarena is a great asset to the team due to her native language skills, abundant enthusiasm and desire to augment her skills.  Having been a Dental Nurse since 2013, she qualified as a Dental Hygienist in 2018 and now believes she has the best job ever.  Macarena struggles with the concept of 'free time' but likes to surround herself with happy people, watching funny movies accompanied by a decent glass of wine.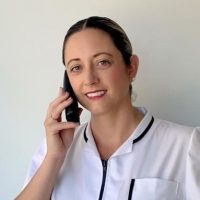 CAROLINA LUCERO
Reception
Argentinean Carolina found her way to Mallorca in 2016, via lengthy stop-offs in USA and Canada.  Customer service has featured strongly throughout her career, not least in her most recent role as a flight attendant for a no-frills.  Unsurprisingly, Carolina has exceptional language skills – and the patience of a saint.  Happy to be 'out of the long metal tube', she brings Virgo perfectionism to the receptionist position.  A busy 'mother' of eight (four cats, three sons, one dog), Carolina loves hiking and camping.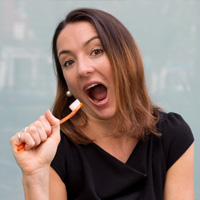 SARAH DRANE
Reception & Marketing
Hailing from leafy Surrey, Sarah moved to Spain in 2002 and spent seven years on the Costa del Sol before making the wise move to Mallorca in 2009.  A journalist, marketeer and social media guru by trade, Sarah looks after the Practice's 'image' when she's not making appointments and cups of coffee for the boss.  In her spare time, fitness-freak Sarah is working on a private dog park project – inspired by her beloved border terriers Edwin and Barnes.